CADDIE-CCB
Rolls...
FREE Shipping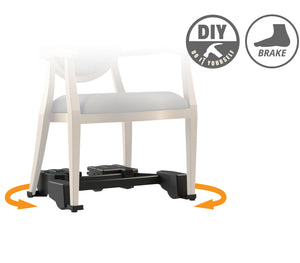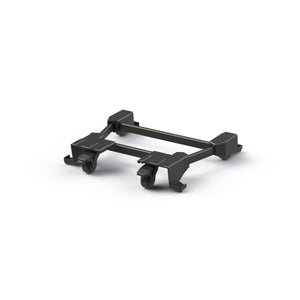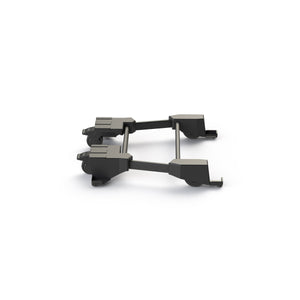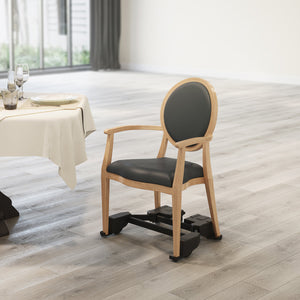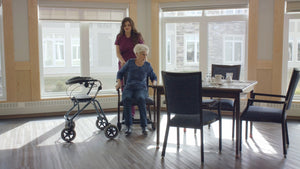 ---
Mealtime Benefits
When using the Chair Caddie CCB...
the need for the person to

awkwardly twist and step backwards

in order to get seated is eliminated. The person remains standing, supported by their walker or another caregiver until the chair is safely positioned "behind" them.


with the chair in position, the spouse/caregiver is able to

safely provide assistance

as the person gets seated in the chair.


the

fear of bumping into the table

is eliminated as the person being assisted stands away from the table until they are comfortably seated.


persons being seated

are more at ease

knowing the chair arms provide support as they are gently guided to the table.
Mealtimes are EASIER, SAFER and more ENJOYABLE as loved ones experience an increased sense of dignity and self worth.
Product Description
"My wife and I are both Senior Citizens provide care for our adult son. He requires assistance away-from a table. This was a back breaking job at the best of times.  Since we have had our chair retrofitted with the Caddie it has made our life 100% simpler and physically much easier when dealing with his seizures. We are very satisfied (especially our backs) with the caddie"
Bill C.  Florida
The "Chair Caddie CCB" is designed to custom size to most existing chairs. It consists of four platform surfaces onto which the legs of a chairs are attached.
The low profile design of the Caddie raises the chair less than ¾" from the floor.


The entire Caddie fits inside the footprint of the chair eliminating any tripping hazard.


2 fixed front casters (4" diameter) and 2 lockable rear casters (3"diameter) providing plenty of surface area for use on most floor surfaces.
The Chair Caddie-CCB 
Fits:        Chairs 17"-24" wide (front of chair)
Casters:  Front - In-line; Rear - Swivel, Lockable
Photo Gallery
Examples of kitchen / dining chairs to which Chair Caddies have been attached:
Chair Caddie for Hospitality
The chair/CADDIE provides a safe and reliable means for restaurant staff to assist guests (seniors) get seated up-to the table. When attached to the base of an existing dining chairs, the chair/CADDIE eliminates the need for staff to push/pull/shove/twist when assisting a guest get seated at the table. The caddie fits neatly underneath a chair and does not pose a tripping hazard to staff and guests.
Guests readily engage in table conversation when they are seated and not just "propped" on a walker/rollator.